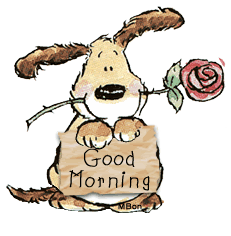 Hope everyone has had a great week!! Mine has been so so, but can only get better or so I hope... Well so far my Friday has begun to be pretty awesome, yes I had to work today, but so what, thank goodness I have a job right? I found out two rocking great things.


Great thing # 1: I can make payments on my account to be a Certified Nursing Assistant until I take my final on June 28th and the fees for the NNAAP (National Nurse Aide Assessment Program exam) ARE INCLUDED! YEAH!



Great thing # 2: I can place my previous student loans into an in-school deferment and bundle with my new loans! TRANSLATION: I don't have to make any more payments on student loans until I graduate!!! I CAN SAVE SOME MONEY (for right now at least) woooo hooooo!!!! (To some this is old news, but to me this is brand spanking new hot off the press!!!)
This has totally made my weekend, I wish today was orientation, but I still have one more week. Next Friday, April 30th @ 11 a.m.. I am so excited!! My hubby told me not to cry (talk about looking like a real jerk face) lol and he told me not to raise my hand and ask a gazillion questions like a re re.. lol!!